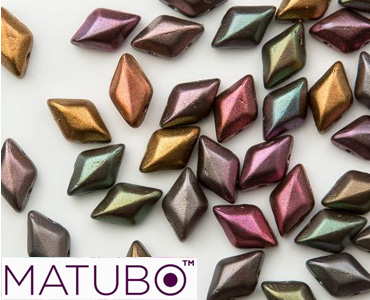 These new 6x4mm 2-hole mini gemduos by Matubo pair beautifully with the standard 8x5mm gemduos. They combine well with other angular multi-hole beads such as honeycomb and kite beads while their small size means they also work with other beads such as ginkos. They have 0.75mm hole.
There are approximately 66 beads in 5 grams.
We have some lovely free patterns, courtesy of Beadsmith. Just add your chosen patterns to your shopping basket when you place your order and we will email it to you.
---