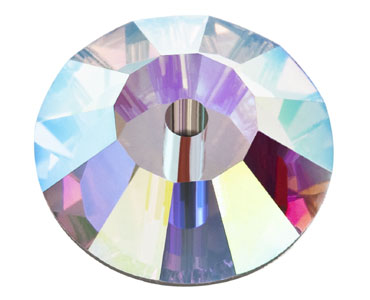 Preciosa Crystal Loch Rose Viva12 1-hole flatback stones. These loch rosen sew-on stones are foiled.
These sparkling 1-hole stones are ideal for embellishing wedding veils and dresses and dance and fashion wear.
You can attach them by using a clear thread or by sewing up through the central hole then through a small bead and back down again.